You are here
Bob Cornuke
Bob Cornuke Biography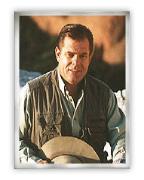 Bob Cornuke--a former police investigator and SWAT team member--is a biblical investigator, international explorer and author of eight books. He has participated in over thirty expeditions around the world searching for lost locations described in the Bible. These journeys include searching for Mount Sinai in Egypt and Saudi Arabia, looking for the remains of Noah's Ark in Turkey with astronaut Jim Irwin (the eighth man to walk on the moon) and researching ancient Assyrian and Babylonian flood accounts in Iran.
He has followed ancient accounts of the Ark of the Covenant from Israel to Egypt and across Ethiopian highlands, his research team found the probable location of Paul's shipwreck off the coast of Malta. This find has resulted in the accounting of what many are saying are all four anchors, as described in Acts: 27; and, most recently, He has discovered the actual site of the Temple of Solomon, and is documented in his book; "TEMPLE"
Some Important Achievements
Bob has appeared on National Geographic Channel, CBS, NBC's Dateline, Good Morning America, CNN, MSNBC, Fox, ABC, History Channel and Ripley's Believe It or Not. He has authored nine books and traveled across Afghanistan during U.S. bombing strikes on a video and photographic assignment. For two years he hosted his own TV program on the NRB Channel, called "Gutsy Christianity".
Bob is currently the President of the Bible Archaeology Search and Exploration (BASE) Institute located in Colorado Springs, CO. He also serves as special advisor for the National Council on Bible Curriculum in Public Schools and was invited by the President's staff to conduct a Bible study for White House personnel.
Bob has earned a Masters of Arts Biblical Studies and a Ph.D. in Bible and Theology from Louisiana Baptist University, but his children believe that his most notable accomplishment, to date, is having his findings featured as a question on a Trivial Pursuit™ card.
While serving as a crime scene investigator assigned to major crime scenes, Bob gained invaluable training and experience in investigative and scientific research techniques. He has now turned his investigative skills toward Bible archaeology, using those skills and ingenuity to unlock the doors to sites that often go against traditional archaeological presuppositions.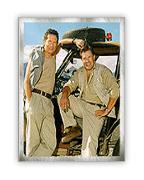 Originally sought-out by astronaut James Irwin (Apollo 15) as a security advisor, Bob was later recruited to join the expedition as they searched for the remains of Noah's Ark in Eastern Turkey.
His assignment was to provide protection for Irwin's team as they operated in the Kurdish-terrorist held region, but, upon completion of the Mount Ararat expedition, Cornuke and Irwin found themselves colleagues and close friends. Bob later became vice president of Irwin's "High Flight" Foundation, an exploration consortium dedicated to the search for lost biblical locations and artifacts. Several years after Irwin's death, Cornuke founded BASE Institute to expand on the Mission of his mentor and friend.
When not traveling the world, Bob lives in Colorado with his wife and children. From a majestic hillside near Pikes Peak, an expedition landmark for explorers from yesteryear, Bob directs the modern day efforts of the staff and volunteers of the Bible Archaeology, Research & Exploration Institute.